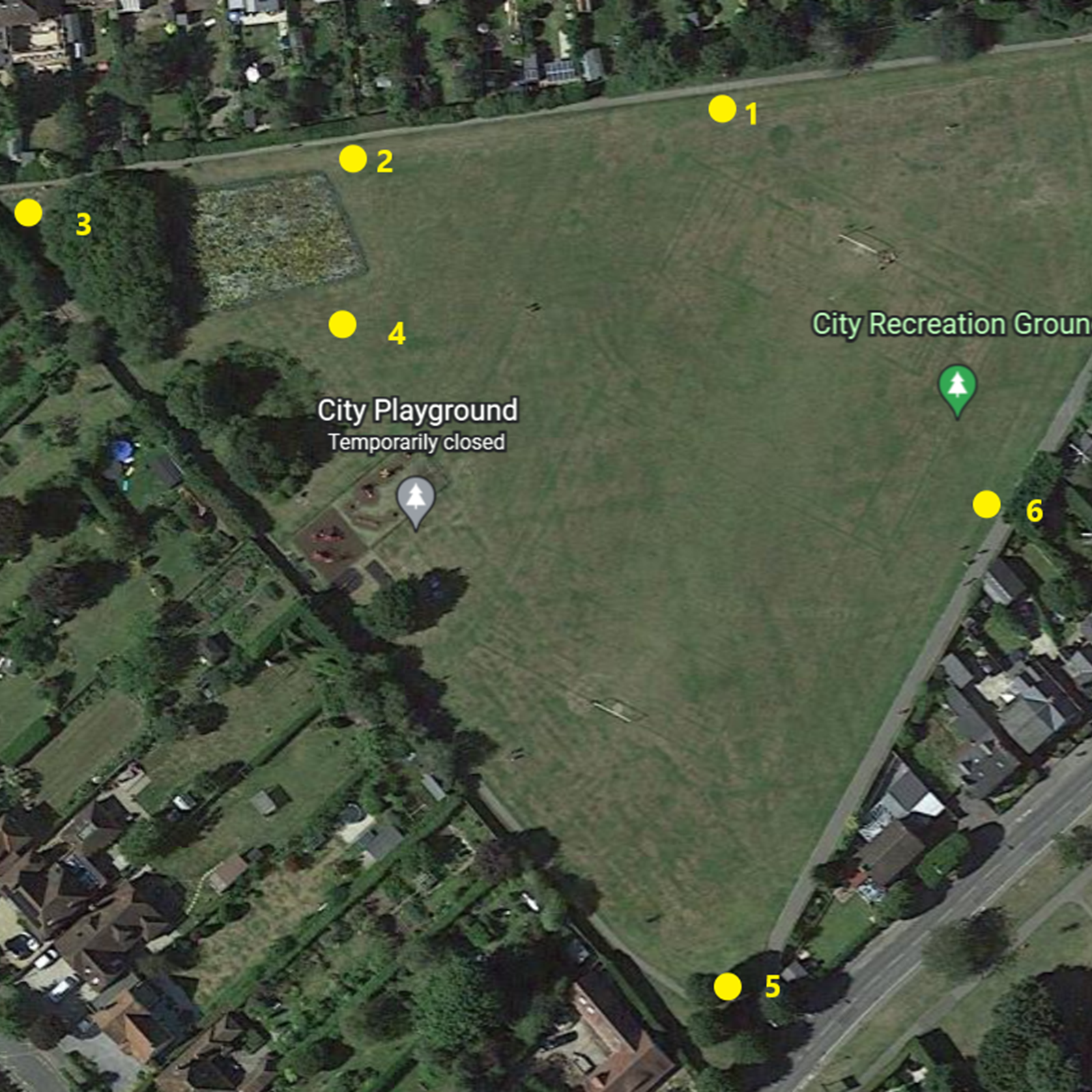 City Recreation Ground Bench Consultation
We have been approached by residents about the possibility of putting 2 new benches into City Recreation Ground, to give people a chance to rest when enjoying the park and for when they are using it as a thoroughfare when travelling back from town.
Below is a map with some suggested positions for these new benches to go if it was felt that it was something Newbury Town Council was going to pursue.
Attached is a short survey in which we are consulting local residents as to whether these benches are needed and which positions would be preferred if this was the case.
This survey can be undertaken by filling out the form below. In addition, a Word document version of this survey can be found in the drop down below the form and can be submitted to Newbury Town Council, Town Hall, Market Place, Newbury, RG145AA.
The consultation shall commence from the 9th May - 10th June and the result will be discussed at the Community Services committee on the 18th July.