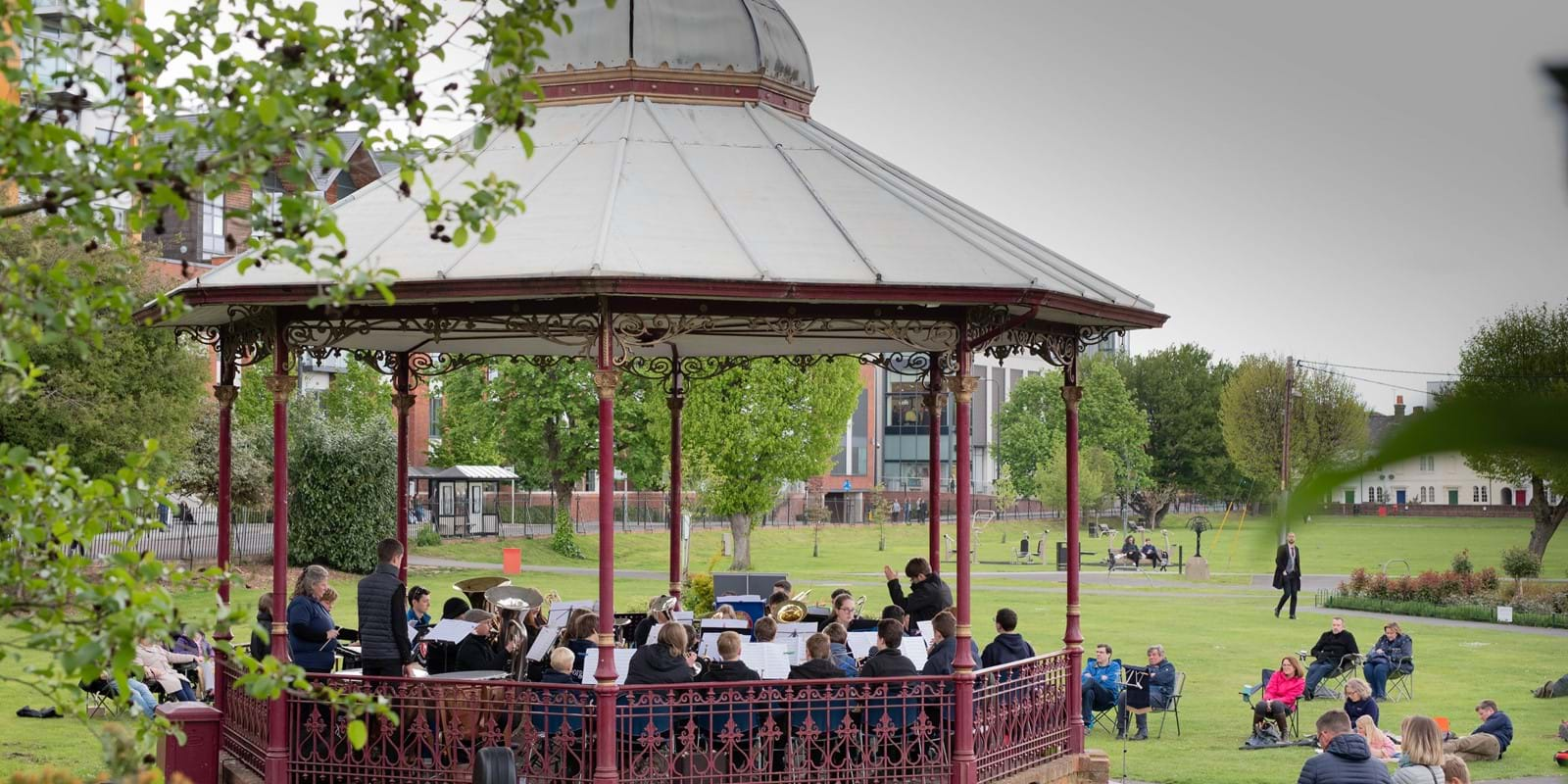 SHARE YOUR MEMORIES OF THE BANDSTAND IN VICTORIA PARK
We would love to hear your memories of the Bandstand. Perhaps you performed there for a special event, or maybe you are a regular each summer when the bands are playing, or do you even have some old photographs? We will be creating a page on our website to showcase memories and photographs of the bandstand in days gone by and would love for you to get involved.
The Bandstand has been in the Park since 1937 and although still able to be used you may have noticed that it needs a bit of TLC - we provided some funds in this year's budget for this project and we have since received further funding via The Good Exchange which will allow the renovations to take place ready for the Summer 2023 season.
Anyone with memories and photographs can email towncouncil@newbury.gov.uk or contact us by post or hand delivery to Town Hall, Market Place, Newbury, RG14 5AA for the attention of the Community Services Team.
Photographs and stories will be added to our website here.