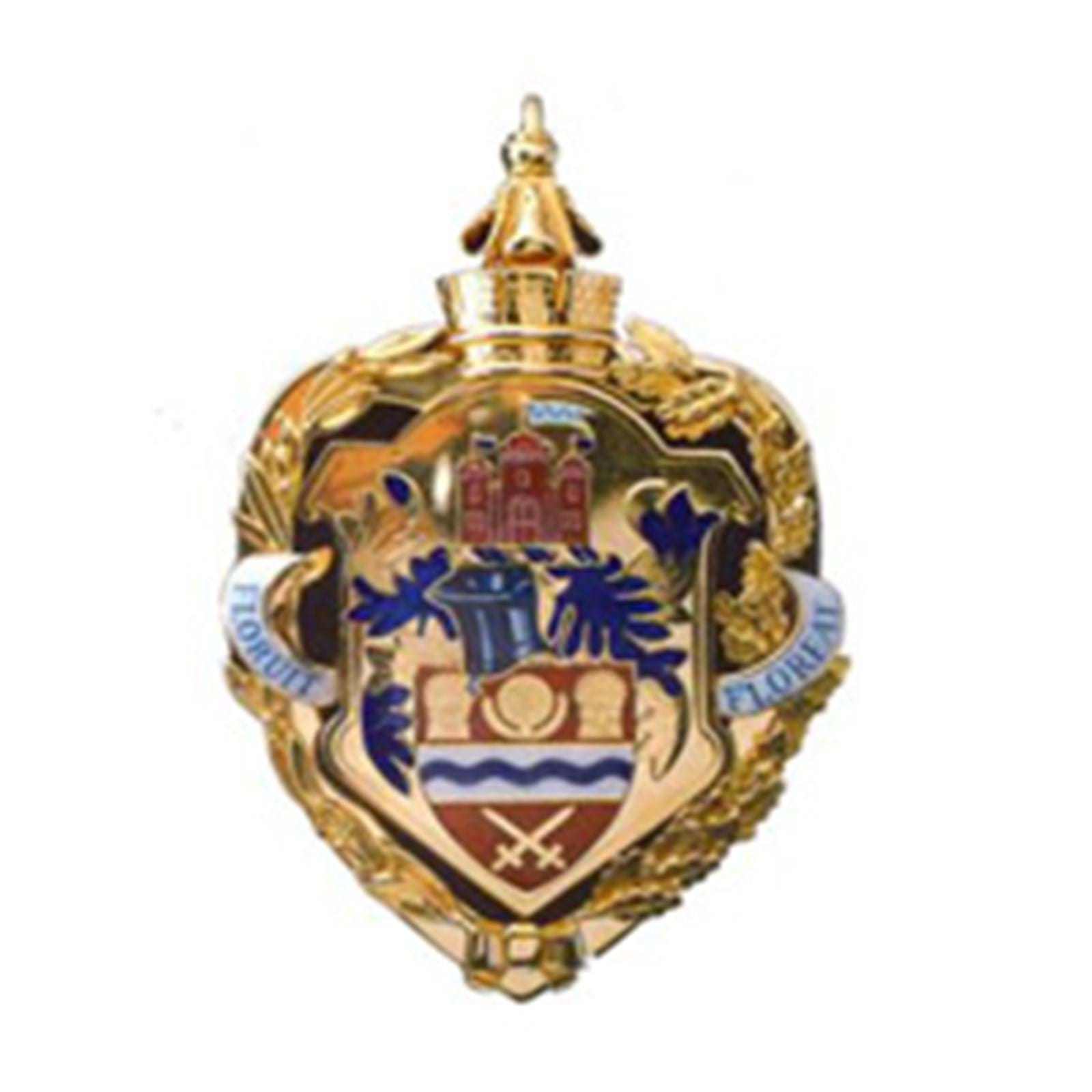 The current pendant
Newbury Castle served as the crest, in red with blue pennants flying from the domed towers, and a forked one in blue and silver from the centre tower.
The Crest Wreath is tinctured in gold and blue and the mantling in gold and of a bright blue. Sheaves of corn symbolise agriculture. Teazle represents the cloth industry. Wavy blue line represents the river Kennet. Azure on silver. Crossed swords represents the two battles of Newbury. Gold on a red field.
Motto - "Floruit floreat" - translated "as it has flourished, so may it flourish."
This motto originated from the proposal of an 'Old Blue' scholar of Christ's Hospital who received the inspiration from the School Votum.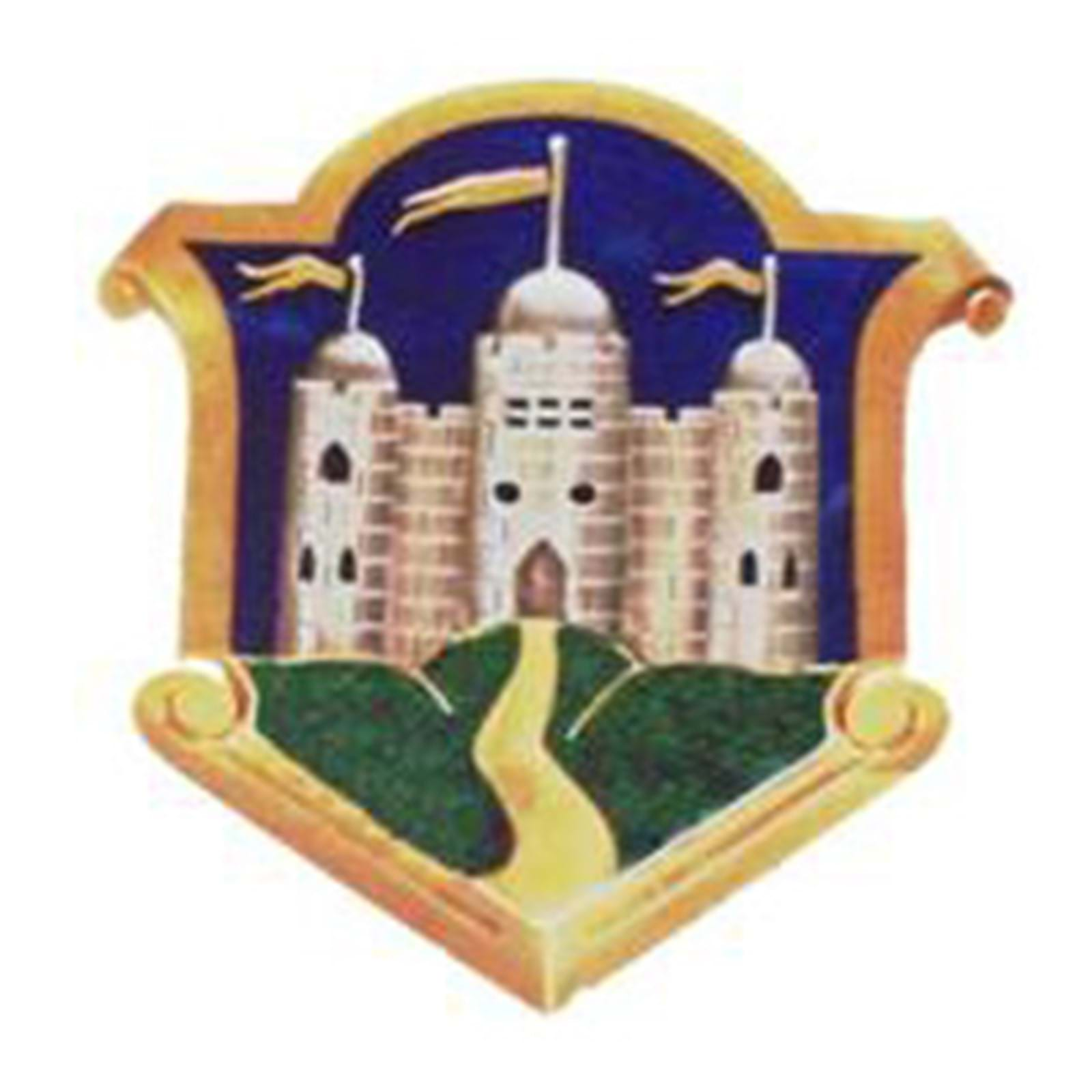 The former pendant
It is customary for the Mayor, when attending a function of a particular nature, to wear only the pendant portion of the Chain of Office, for which purpose a length of coloured ribbon is used to suspend the pendant. To obviate difficulties arising from the clashing of colours and possibly for more appropriate reasons, in 1950 an anonymous donor presented a gold chain to be used at liberty in lieu of the ribbon. Also, a new updated Pendant was brought into use in 1950. This Pendant and the above-mentioned chain were stolen in 1984. The pendant was replaced in 1985 and is illustrated above, is once again suspended from a blue ribbon.
The arms were granted by authority of the Earl Marshal of England in 1948. A variation from the Charter Grant of Arms has been made in the Pendant, shown above, whereby the motto has been divided and placed at the sides instead of beneath. The crest is based on the badge the Corporation used prior to the granting of armorial bearings. The badge is illustrated below. The castle is included in the embellishments of the Elizabethan Charter of Incorporation in 1596.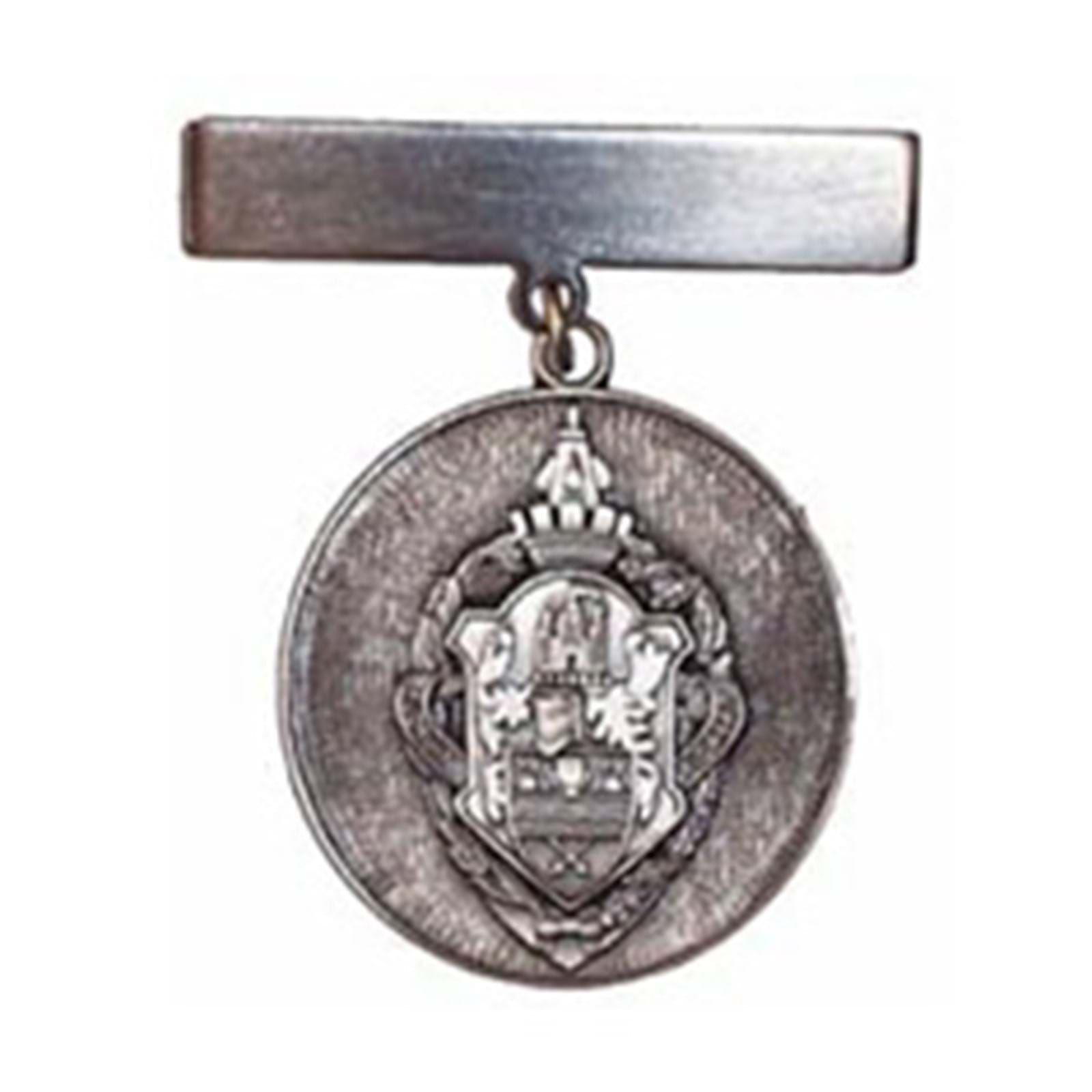 The outgoing pendant
The Former Mayors Medal - An engraved medal which is presented to the Outgoing Mayor by the incoming Mayor at the Annual Mayor Making Ceremony. The medal was inaugurated by Mayor M Rodger at the Christmas Lights Switch On Ceremony in 1999 when Former Mayors were presented with this medal engraved "MAYOR and YEAR of Office".