NEWBURY TOWN MAYOR MAKING 2021
Newbury Town Council's annual Mayor Making ceremony took place on Sunday 27th June. 
The event celebrated the election of the new Mayor & Deputy Mayor in front of local dignitaries, organisations and their friends and family. 
Mayor Making was unable to take place last year, and this year's event took place in a socially distanced and safe manner at the Corn Exchange. The Town Council, along with the Town Marshal and Macebearers, processed through the Market Place to the Corn Exchange to start the ceremony. 
Highlights from the event included a speech from former Mayor, Cllr Elizabeth O'Keeffe, who shared her experiences from her two years' service as Mayor of Newbury. This included her community initiatives 'Call the Mayor' and the Christmas Card Competition, the visiting of businesses upon their reopening and how the global pandemic impacted her year. 
Cllr Phil Barnett and Cllr Chris Foster expressed their delight of proposing Cllr Billy Drummond as the Mayor of Newbury for the municipal year 2021/22. The new Mayor said that he was looking forward to the year ahead in office and that his chosen charity would be Speakability.
After declaring his acceptance of office, Cllr Drummond said, "It's a great honour for me to be Mayor of Newbury, a great town in which to live and work".   
Cllr Billy Drummond was invested by receiving the chain and badge of office. The Mayor also formally invested his wife, Sharon Drummond, as his Mayoress. 
Cllr Gary Norman was also invested as Deputy Mayor of Newbury, and he is looking forward to supporting the Mayor over the course of the year. 
Musical accompaniment to the ceremony was provided by St Gabriel's student, Imogen Brown, playing piano at grade 8 level. 
A Civic Service followed in the Corn Exchange lead by Revd. Will Hunter Smart and the Mayor's newly appointed chaplain, Revd. Becky Bevan. 
Contact:
Cllr. Billy Drummond, Mayor of Newbury Billy.Drummond@newbury.gov.uk
Elisa Adams, Civic Manager elisa.adams@newbury.gov.uk 01635 780203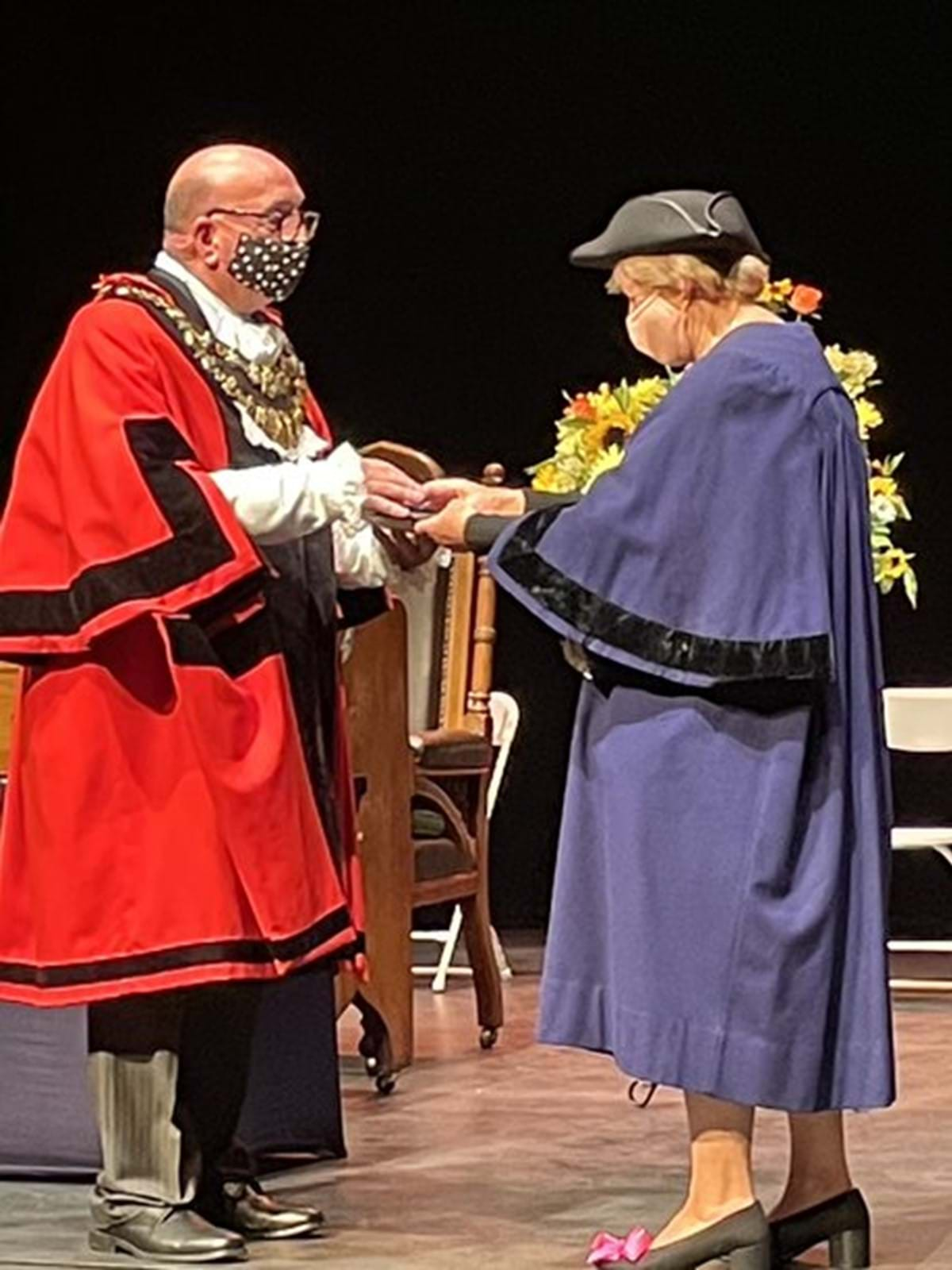 Mayor of Newbury, Cllr Billy Drummond with the former Mayor of Newbury, Cllr Elizabeth O'Keeffe at the event.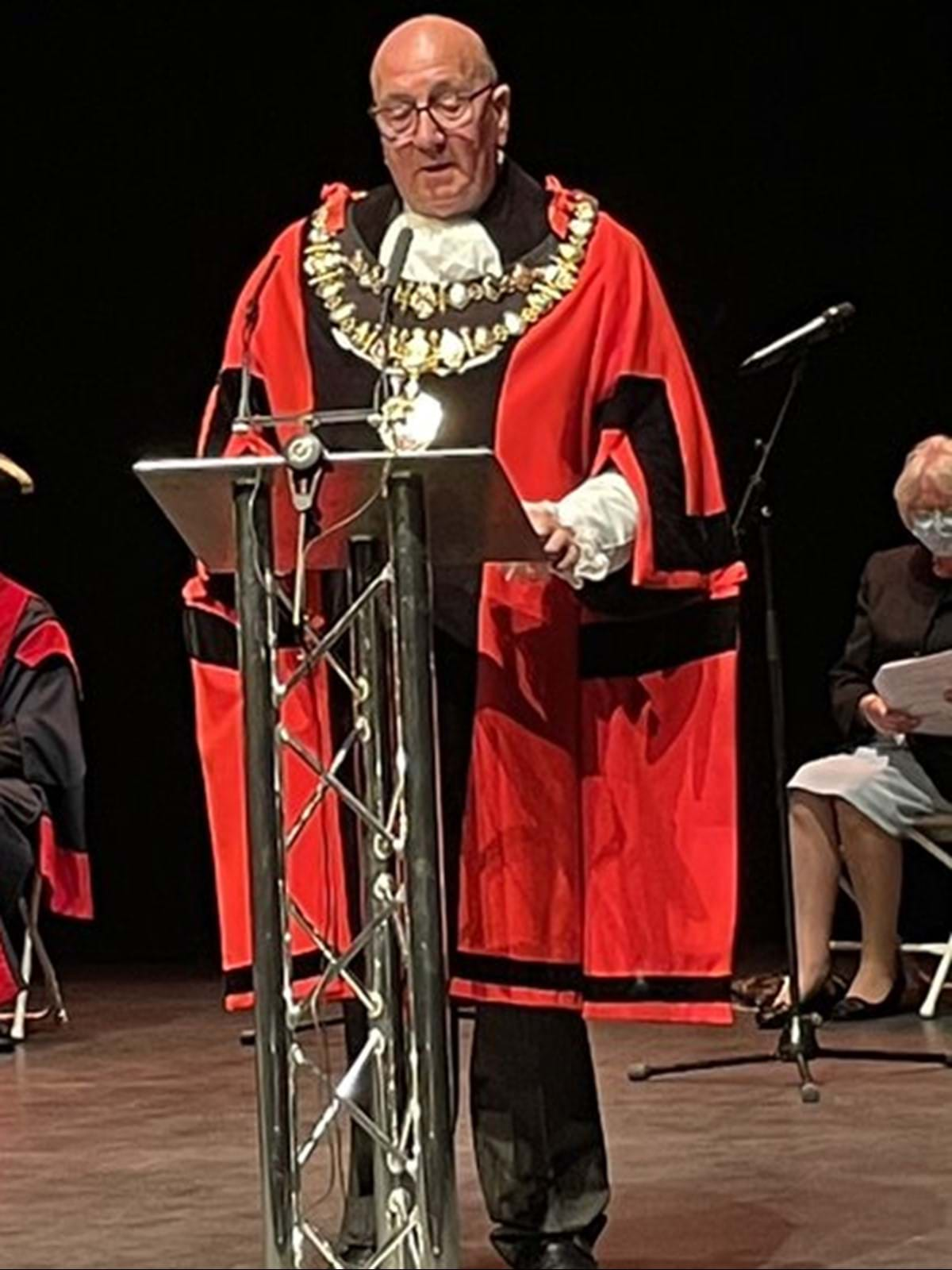 Mayor of Newbury, Cllr Billy Drummond on stage at the event.